"Real knowledge is to know the extent of one's ignorance."
-Confucius
Confucius: the ultimate Teacher and Student. Although he never set out to create a religion, his teachings have become such all throughout Asia. While I don't quite agree with some of his sayings, such as "Disorder is not sent down be heaven, it is produced by women," there are many Confucius quotes I have come to love. With that being said, Confucius say....
"I hear and I forget. I see and I remember. I do and I understand."
"Everything has beauty, but not everyone sees it."
"Wheresoever you go, go with all your heart."
"He who learns but does not think, is lost. He who thinks but does not learn is in great danger."
"By three methods we may learn wisdom: First, by reflection, which is noblest; Second, by imitation, which is easiest; and third by experience, which is the bitterest.
"
"Only the wisest and stupidest of men never change."
"It is easy to hate and it is difficult to love. This is how the whole scheme of things works. All good things are difficult to achieve; and bad things are very easy to get."
"Learn as though you would never be able to master it; hold it as though you would be in fear of losing it."
"And remember, no matter where you go, there you are."
I think that last one might be my favorite. I came to Taiwan with the job of teaching English, yet I feel like the person learning the most is the myself. I have certainly learned ALOT that I probably never would have had the opportunity to learn elsewhere. I have learned lessons in patience that will certainly help me in the years to come. I have learned lessons in communication that are crucial in life.I have learned things about English grammar that never would have occurred to me before. I have learned how to count, and a few other phrases and words in Mandarin.I have learned about people, and places. I have learned about faith and perseverance and courage. I have learned about the deep love that the Savior and our Heavenly Father have for ALL people. There is still do much for me to learn here and I want to take on these final two months with an attitude of true understanding of the little lessons that surround me.
On the side of all these big life lessons, I'm also trying to learn a skill to bring back with me... that skill is Asian cuisine. Now I confess, my skills here are extremely minimal, but I have tried a few recipes that didn't turn out too badly. I wanted to post a few recipes on here not only so that I can share them, but so that I can access them easily later on as well. First I have the Green Onion Pancake. A personal favorite. I love frying up these with an egg and maybe some cheese or corn or whatever I think sounds good at the time. Topped off with a little soy sauce, these little guys have become a staple in my diet. This recipe I found online. It is not my own recipe and I take no credit for it. Good or bad.
K.E.'s Green Onion Pancakes
Makes 6 pancakes
3 cups flour
1 cup boiling water
1/3 cup cold water
3 tablespoons vegetable oil (or sesame oil….yum!)
3 tablespoons thinly sliced green onion
3 teaspoons salt
1 1/8 cup vegetable oil for frying the pancakes (I've found that I can get away with using less in a non-stick skillet and they still turn out just as good…you'll have to experiment with the particular pan that you're using)
1. Place flour in a medium-size bowl, add boiling water, mix well, and set aside to cool.
2. After 3 minutes add cold water and knead dough until smooth.
3. Cover and let the dough rest for a while (I let it sit for about 20 minutes).
4. Remove dough to floured board, divide into 6 even pieces, knead and roll into 10-inch rounds. Brush 1/2 tablespoon oil on dough, sprinkle with 1/2 teaspoon salt and 1/2 tablespoon green onion.
5. Roll up the round like you are making a jelly roll and tightly pinch the ends closed.
6. Now form into a round snail shape, tucking the final end into the center of the bun. Then press down and roll the bun out until 1/4-inch thick. (If you want to refrigerate or freeze them for later, this is where you stop and wrap up the pancakes individually in saran wrap.)
7. Heat 2 tablespoons oil in a skillet and fry the pancake for 2 minutes. Flip the pancake over and drizzle 1 tablespoon of oil down the side of the pan. Continue frying until the pancake is a crispy golden brown. Jiggle the pan often while frying to make the pancake flaky
Not too difficult, eh.
The next recipe is one I have yet to try, but I look forward to it greatly. Pineapple cakes are a favorite in Taiwan and a favorite of mine. Definitely a flavor I will never want to forget. Like I said I have not used this recipe yet so I cannot vouch for its goodness. When I do try it out, I will let you know how it goes. I'm mostly just posting this one for my own good.
"Ong Lai So"
*Ingredients: (for roughly 42 pieces)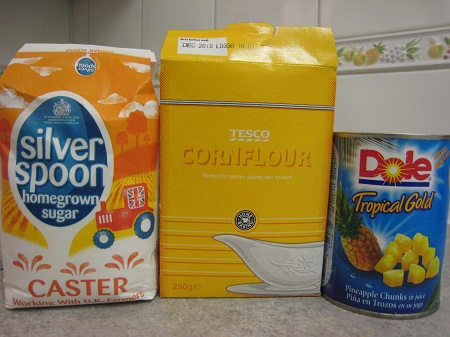 (A) Stuffing
Canned pineapple*1 + caster sugar 100g + corn flour 60g
(B) Pastry
Self-raising flour 300g + icing sugar 60g + milk powder 60g + cheese powder 2tbsp
Butter 200g (with room temperature) + egg*1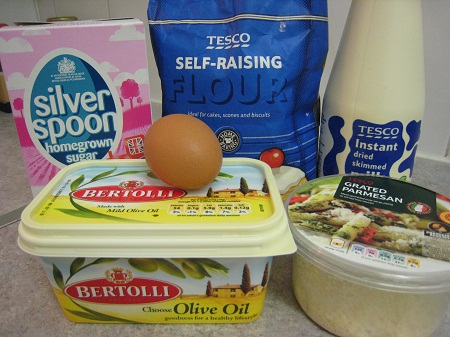 *Methods: (The easiest
)
1. Put (A) stuffing into a blender, and mix them up for 1-2 mins until the pineapple goo is sooth.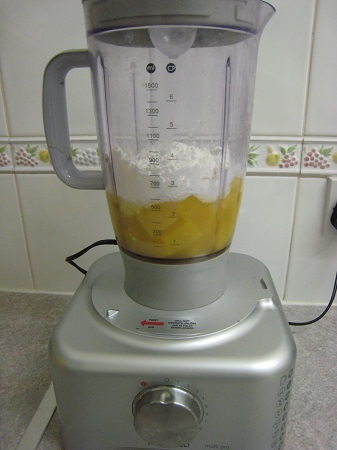 -->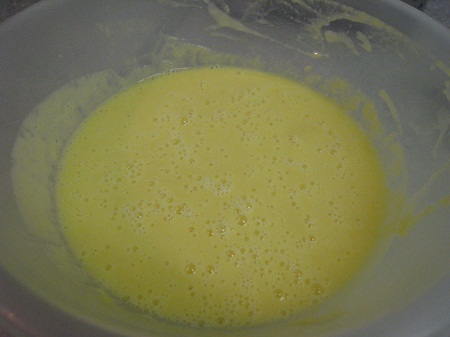 2. Cook the goo with a microwave for roughly 12 mins (eg. 5mins+5mins+2mins) until it becomes paste, and feels like jelly.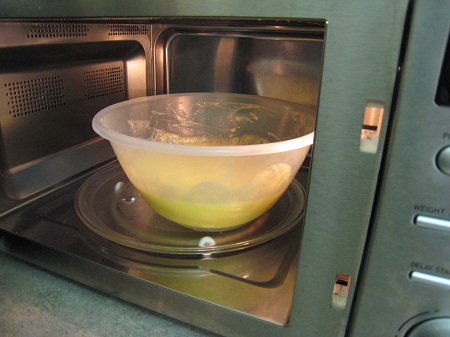 -->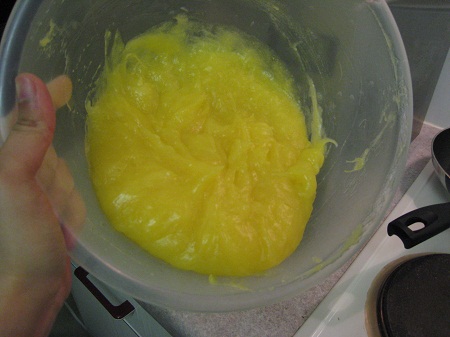 3. Put the pineapple jelly paste into a fridge to cool down for at least 1 hour.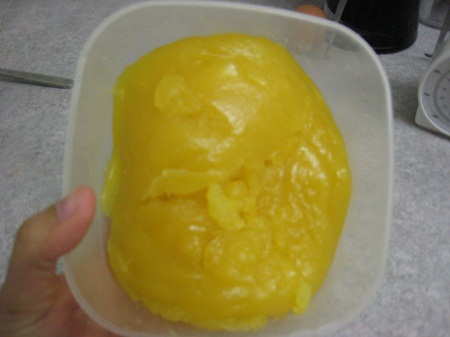 (--> the firmer the better)
4. Mix ingredients (B) to make the pastry.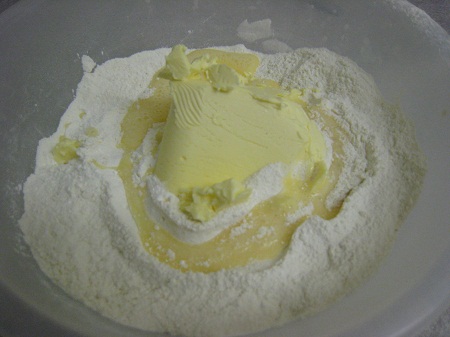 -->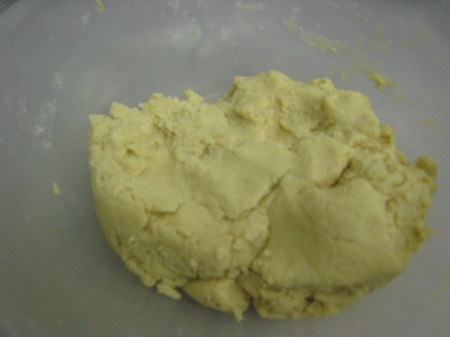 5. Weigh roughly 15g pastry and 10g paste to make one cake (or 1/2tbsp:1teasp)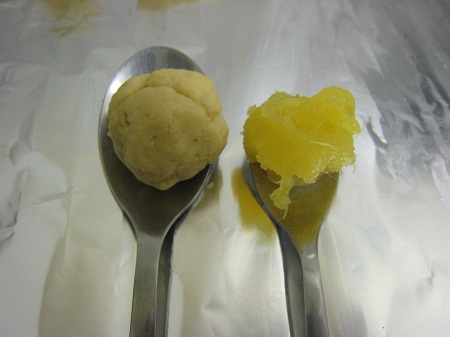 6. Wrap the paste with the pastry, and mould it into whatever shape you like.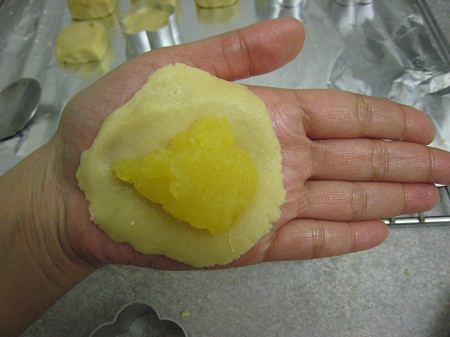 -->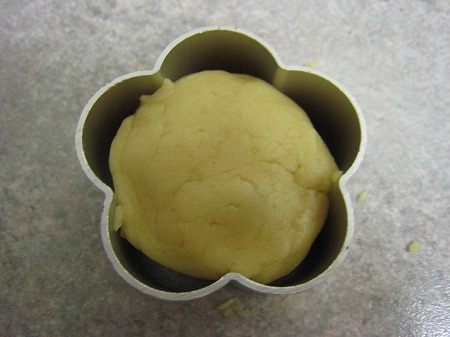 -->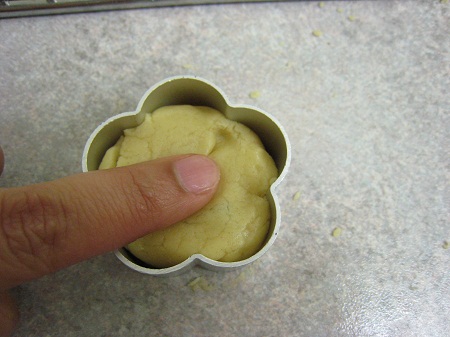 7. Preheat the oven to 175℃, and bake the raw pineapple cakes for 15- 20 mins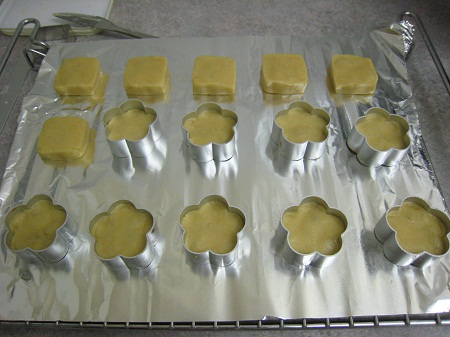 -->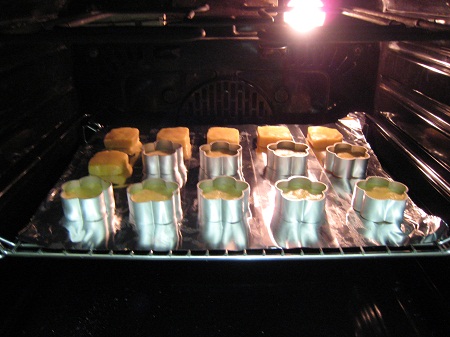 8. Wait for the cakes to cool down. When it gets cold and crunchier, it's done!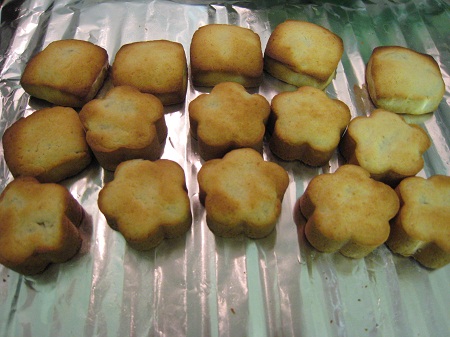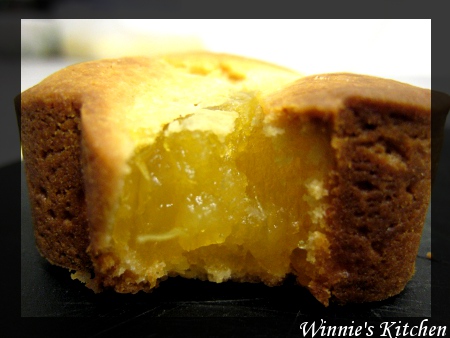 Here's another of my favorites that I have yet to try... but this seemed to be the easiest version I could find on the world wide web...
Well that is all I have for today. If I come across any other recipe gems I will add them to the list. If you have any suggestions or requests when it comes to Taiwanese food please let me know and I will see what I can find.
Happy Learning!